To pair or re-order Nintendo Switch controllers in Cars 3, please follow the steps below

To pair controllers on your Nintendo Switch:
Press the HOME button on the controller

Select the "Controllers" icon that is represented by a single Joy-Con

In the "Controllers" screen, select "Change Grip/Order" from the list of options on the right. Note that all of the controllers that were already connected will now be disconnected.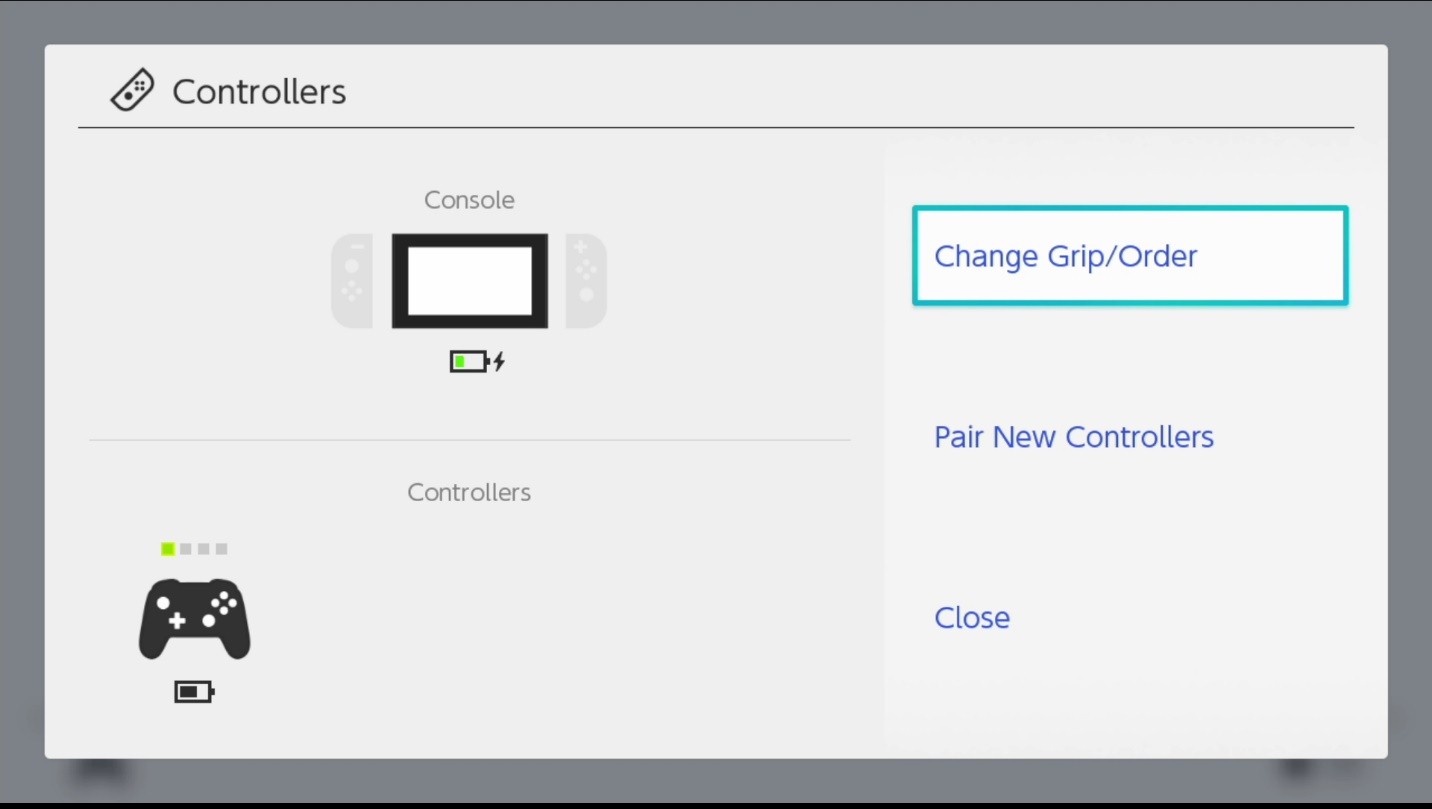 Press the L + R buttons simultaneously on the controller that you wish to connect as the first controller

Note that the Player LED will have one light illuminated to represent Controller 1
This applies to using the Pro Controller or the Joy-Con pair (Left Joy-Con and Right Joy-Con together)
In order to connect/use the Joy-Con controllers individually, hold the Left Joy-Con or Right Joy-Con horizontally and press SL + SR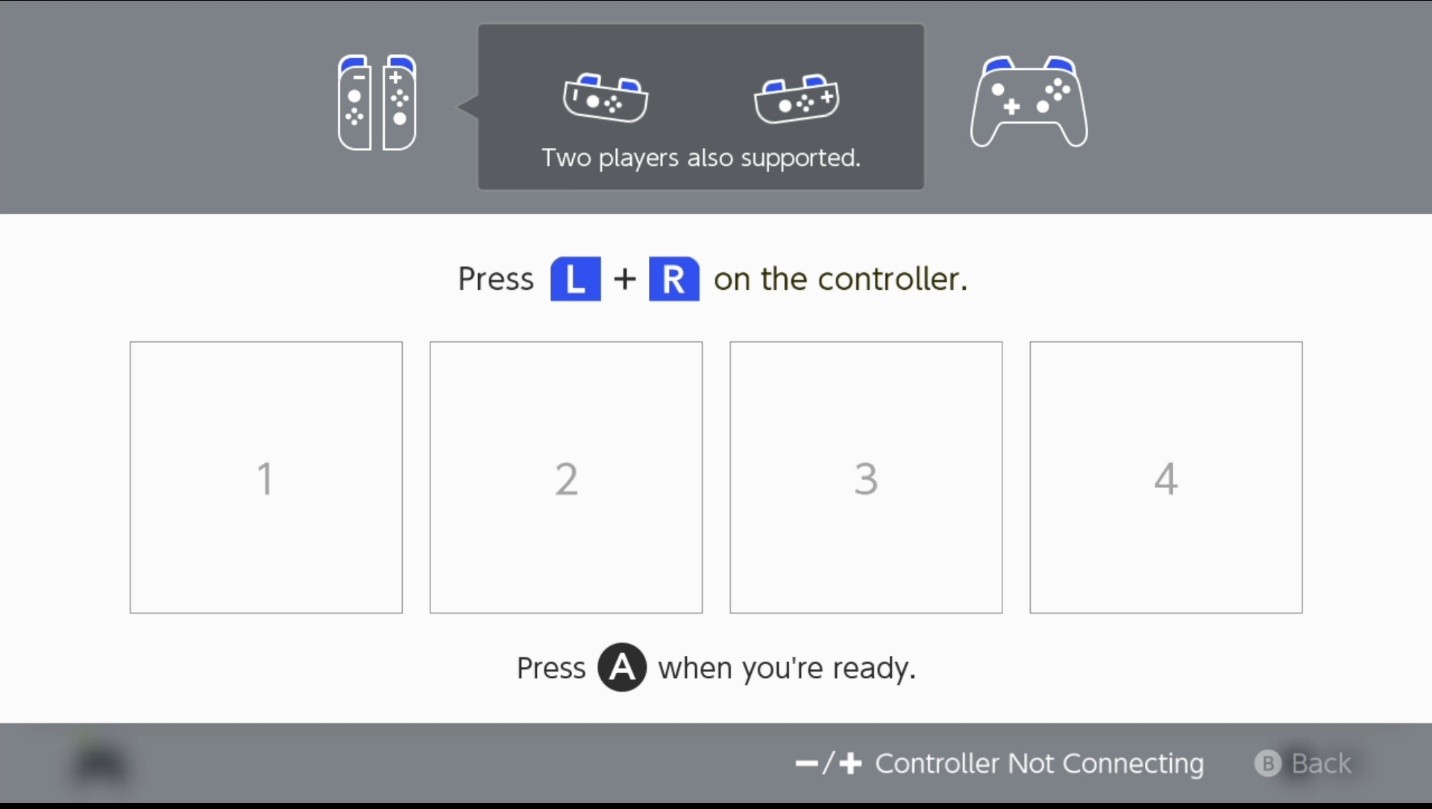 Repeat Step 3 with all other controllers in any desired order

Note that each following controller that connects will have one more Player LED light than the last to represent Controllers 2, 3 and 4
Press A when ready to confirm the controller order

This will return the User to the "Controllers" screen, which can be quit by pressing B or by selecting "Close"
To change the controller order after pairing, from the "Change Grip/Order" Screen:

In order to switch the controller order that has already been established while still in the "Change Grip/Order" screen (before Step 5 in the aforementioned Steps):
Disconnect the controllers by pressing their respective SYNC buttons
Reconnect the controllers by pressing their respective SYNC buttons and press L + R (or SL + SR for solo horizontal Joy-Con use) in the new order desired
After following the steps above you can access the "Controller Support" option from the main menu of the game to review your Paired controllers and controller order, and enjoy multiplayer.