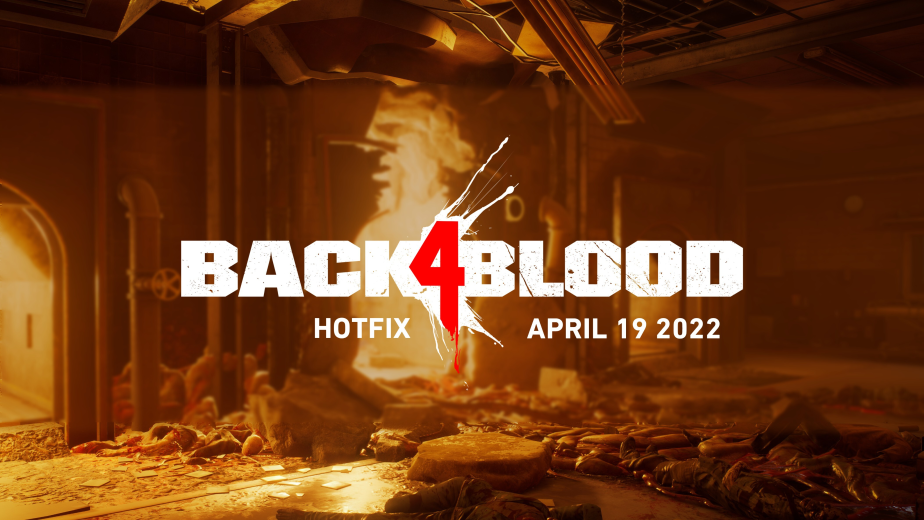 April 19 2022 HOTFIX
Developer Note - This small hotfix fixes various issues with cards and gameplay balance.
Follow along with our Trello board (http://bit.ly/B4BTrello) to track upcoming new features, balance changes, and major bug fixes. Note that our Trello Board, and this list of fixes, are not exhaustive.
Bug Fixes
The Nursery

Warped Chests in this map now correctly grant tiers of weapons that are consistent with the Ridden Hive threat level.

Gameplay

Fixed an issue that was limiting sprint speed on Recruit difficulty.

Cards

Fixed an issue where the tooltip on the Well-Rested card did not reflect 5% healing efficiency on medical items.
Fixed an issue where the Over-Protective card's damage scaling was too high for melee attacks.
To view all patch notes click here (Latest News - Back 4 Blood).
If you find a bug, please report it here (https://bugs.back4blood.com/).